On this page
Introduction
Based in central Auckland, Wainui Marine provides independent boat survey and consulting services. Wainui Marine's boat and yacht survey and consulting services are led by Paul Stock a very experienced designer, builder, owner representative, surveyor and consultant.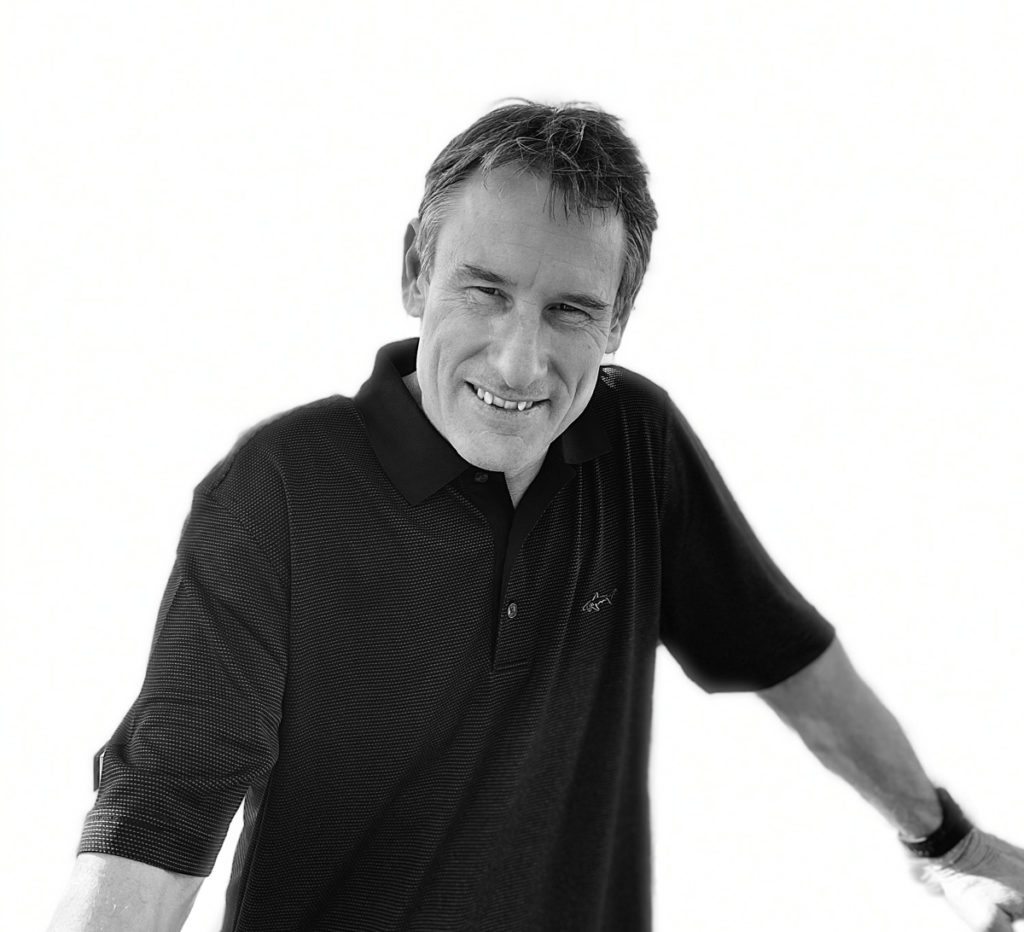 We specialise in the support of clients involved in vessel purchase, sale, insurance, manufacture, operation and maintenance.
Our independence and flexibility enables us to provide impartial and honest appraisal and support.
I enjoy helping to facilitate the journey into boat ownership to meet your specific requirements whether that be related to design, construction, appraisal, guidance, insurance, maintenance or ongoing operation.
My broad skill base developed over 35+ years in the industry, starting my 9,000 hour boatbuilding apprenticeship in 1983, encompasses extensive boatbuilding, survey, project management, design, training, yacht racing and cruising, commercial operation and brokerage experience.
As a boat designer, builder and owner I have owned and operated many vessels (and continue to do so) so we know what it is like to be a boat owner and thoroughly enjoy it. For me the service we provide is more than a job and I look forward to working with you to enable your requirements and dreams.
Paul Stock
Most of our work is in the North Island of New Zealand from Tauranga to the Bay of Islands but we also work in the South Island, Pacific Islands and Asia where required.
Paul is also a passionate racing and cruising sailor, having bought, sold, owned and operated many boats. Currently we cruise and race our 1987 modern classic Davidson 42 yacht "Spitfire".
Our clients are a mix of New Zealand and international and we are used to working with overseas based clients.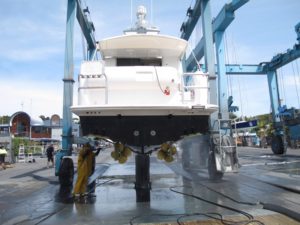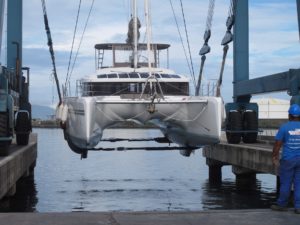 Scope of services
We specialise in all kinds of composite and timber craft servicing recreational and commercial boat sectors. Commercial boats are those bound by maritime laws that fall under Maritime New Zealand's rules.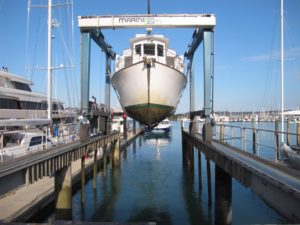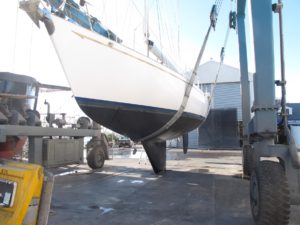 Our surveys and inspection services cover pre purchase, insurance, commercial and specific survey types. We can include sea trials if required.
Services provided include the following, please click the links to find out more:
Consulting services can tailored to your requirements. Typical examples are:
assistance on vessel selection
specification/research/selection of equipment for new vessel/refit/repair or maintenance work following survey;
development of vessel documentation for operation;
development of schematic diagrams for systems;
development of marine operator safety system/survey documents for commercial vessels;
vessel delivery.
Services related to nke electronics as well as supply may include:
assistance with product selection and installation such as design of nke autopilot installation layout, and interface with other instruments etc;
troubleshooting.
We maintain a close relationship with nke technical department in France to provide after sales service.
We look forward to assisting you with your project!
Please contact Paul Stock on 021 747 687 or complete the contact form and we will be in touch as soon as we can.